Maintenance Services for Commercial Catering Equipment
Total Kitchen Services are specialists in Commercial Kitchen Catering equipment and refrigeration.
We specialize in repairing Catering Kitchen Equipment
and have a vast experience with modern and older equipment repairs. Over the years we have built up a large parts network and carry in stock many parts for all types of equipment's from simple flexi hoses, thermos-couples , motors to more complicated circuit boards. For any part we do not have in stock we can get most items the next day to keep your equipment down time to a minimum.
Total Kitchen services offer complete solutions
for any Catering establishment large or small,this includes all
kitchen equipment and refrigeration including Walk-in cold rooms and along with standalone units or custom built in fridges and freezers.
Servicing you kitchen catering equipment is a part of your duty of care to health and safety in the workplace as a prevention to accidents.
Every kitchen should
 have its equipment maintained by at least annual service to keep it in working condition as it was designed for.
Maintenance services for Commercial catering equipment can be provided as a simple service call out or included in a maintenance contract.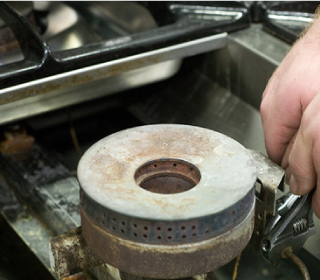 Total Kitchen Services maintenance Services for Commercial Catering Equipment
Standard Service includes:
Inspect the appliance for nay major damage or misuse
Check all doors, seals, lids or covers
Remove and clean all gas burners where possible•
Clean and check all gas jets
Clean and check Gas pilot lights
Change and set any faulty thermocouples Parts not included.
Test all valves and grease where necessary
Gas Pressure
Gas, steam and water leaks
All cables and flexes for damage
Electrical connection where practical
Test earth continuity from appliance connecting cable to appliance ground
Clean any filters or motor cooling grills (Where accessible)
Clean and test control equipment  to include contactors and  thermostats where piratical
Check and test all elements
Test equipment for correct operation
Make adjustments where required
Fit any small parts where required – Parts not included
Make small repairs if required
Check temperatures where necessary
Carryout any further tests or adjustment the engineer considers necessary.
Ring now for a service, ask about a flexible service
 where we will carryout the work when we are already in the area and receive free millage costs. Flexible service work carried out within 6 weeks from booking.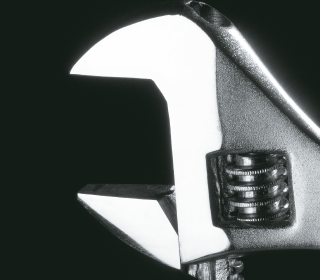 All new and non account customers must pay on completion of works on the day. Non Stock parts which are ordered  above £30 or unique may be required to be paid for before ordering.
Please phone up for a quotation.
Standard fee structure:
Hourly Charge for Engineer
Millage calculated from head-office
Parts charged as quoted
Maintenance Services for Commercial Catering Equipment provided by Total Kitchen services will help to keep your staff safe and prolong productivity of your catering equipment.